YBK Publishers
The world's first POD-only academic and general publisher is a member of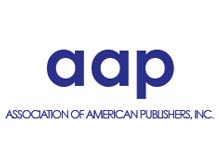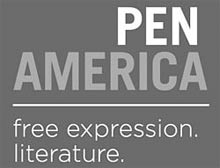 **Catalog of Titles Published and To Be Published**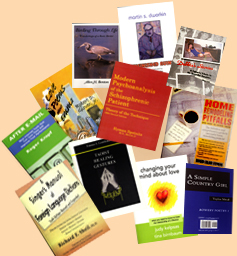 [Free Manuscript Reading Leading to Cost-free Publishing]
[Manuscript Selection] [How Manuscript Is Handled]
[Marketing and Sales]
[Comparison of Traditional Publishing to Print-on-Demand Publishing]
[PMA University presentation, June 2005]
[Preorder A Book] [Contact Us]
**An Open Letter to the Potential YBK Author**
In answer to all your questions...
**Advice to Writers from an editor friend of ours**
To read about YBK author experiences, click here

To see a synopsis of the important points about YBK Publishers on just one screen, click here

"Print-On-Demand"--POD--is a remarkable new way to produce and publish books, requiring little upfront investment on the part of the publisher. That's what makes it and us different! It is why we are able to publish books of high editorial quality but of narrow market potential into the worldwide marketplace. As most of our books address closely defined readerships, a local bookstore might not keep our titles on its shelves, but it will happily--and profitably--order them for customer delivery in 48 hours to anyone who asks. Our books are sold on Amazon, Barnes and Noble, Borders, and hundreds of other online bookstores.
How is print-on-demand different? In no way that you the book buyer can tell. YBK books are professionally produced books, no different from any book you've ever held in your hands since your first childhood visit to a bookstore. The difference stems from a new business and manufacturing model that uses recently developed printing and binding equipment enabling printing just one book at a time--economically. This new model, more efficient, and aimed at the author's greater involvement in the promotion and marketing effort, even enables a higher royalty than is generally available to new authors published in the print-run manner (where books are produced in quantity for inventory and later sale).
Straight Royalty--not the leftovers after costs are paid out
We're all familiar with the 10%-of-list-price-royalty--it's traditional. (Sometimes, if you're a high-selling author, it's 12 1/2%). YBK's royalty is 15%--of list price. Other online publishers talk about 30%, but that's 30% of what the publisher derives from the sale of your book after deducting bookseller discount, distribution cost and lots of other stuff, usually adding up to more than 50% (their online sample contracts never fully say)! Our rate is crystal clear: If your book's list price is $20.00, you'll get a 15% of list royalty or $3.00 for every copy sold.
You can earn 50% royalty! Our authors are entitled, by contract, to purchase books to use in their own selling, at 50% of the list price (minimum order is ten, plus cost of shipping).
Our contract is non exclusive—you may take your book to any publisher you wish and even publish with them while your contract is in place with us. The contract is cancelable with thirty days notice without need to give any reasons. To request a copy of our contract please use the form at the bottom.
The "Print-run" Publishers Dilemma
Print-run publishers have to print thousands of books, pay for them in advance, put them into a warehouse, and, only then say to the buying public, "It's ready, buy it." Sometimes the public does, and sometimes it doesn't. And, often, the publisher throws thousands of expensive books away or sells them in the remainder market (where the author gets about nothing in royalty). The print-run publisher thus becomes even more wary and more restrictive about what it will publish, choosing what it considers to be only sure sellers.
So, who will publish the new author? Almost no one!
And, it isn't only new, unproven authors who are poorly served by this system. There are amazing numbers of successfully published titles that are declared out of print only because they don't sell enough copies per year to make it worthwhile for a print-run publisher to keep stock of them in a warehouse. POD doesn't need inventory to deliver from. We're all disappointed when a book sells very few copies, but, even then, we won't declare a book out of print! With print-run publishers, this could happen as early as the third year after publication.
So Print-On-Demand is quite what its name implies: When someone orders a book at a bookstore or from an online vendor, only then is it printed, bound and shipped (within 48 hours of order--usually 24). There is no costly inventory to maintain while waiting for sales to occur. But, where's the wrinkle? Why don't the print-run publishers do this? They need to sell lots of books. We don't!
So: It's the same physical book a print-run publisher would produce. We use the same ordering channels, the same wholesale channels, the same standard discount that's given to a bookseller (making that bookstore just as willing to order our book as any other it happens not to have on its shelves), the same listings online--everything the very, very same. YBK books can be ordered anywhere, by anyone, at any time.
To continue to learn about YBK and print-on-demand, click here
To contact us, please click here
---